I have finally got around to finishing off the final part to our florida trip. This one will be in less detail than the others, due to the holiday feeling like a distant memory!
After a busy few days in Miami we headed down to the Keys for the final part of our holiday, but before reaching our final destination (Key West) we stopped for a night in the Hawk's Cay resort on Duck key. It was the most relaxed day we had on the holiday. The hotel has four pools, and a salt water lagoon which we spent the day lounging and sipping on drinks provided by the lovely waitress. Check out the photos below.
Reluctantly, we left Duck Key and headed down the Keys further onto Key West. Key West was great. Very chilled and a great atmosphere. The majority of our time was spent on Duval Street which ran the width of the island. Lots of great bars and resturants lined the street with a marina at one end and a beach at the other. The very first day Justin, Dan and I left the girls at the beach and walked up Duval street to have a drink. We stumbled upon Señor Frog's and sat outside, pretty much on the street. It was here, after four or five beverages that we witnessed the first and only bit of anti Trump action, the women's march against Trump. Around 3000 marched from where we left the girls on the beach, up Duval Street, right past us, just as our waitress had placed a tin foil hat on Justin's head. This attracted a lot of attention from the crowds marching past us. One man in particular stopped and stared for a minute before muttering "What The God Damn F*** Is That".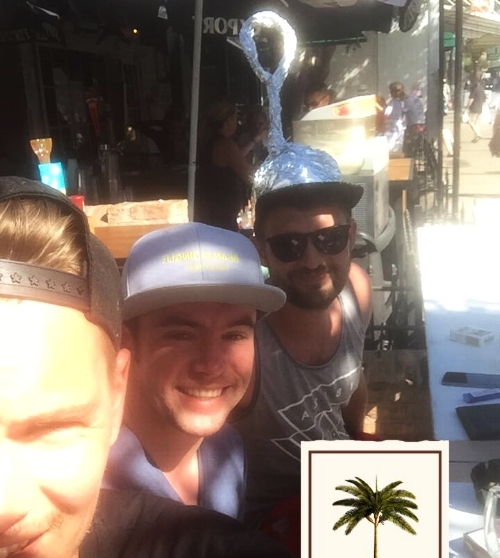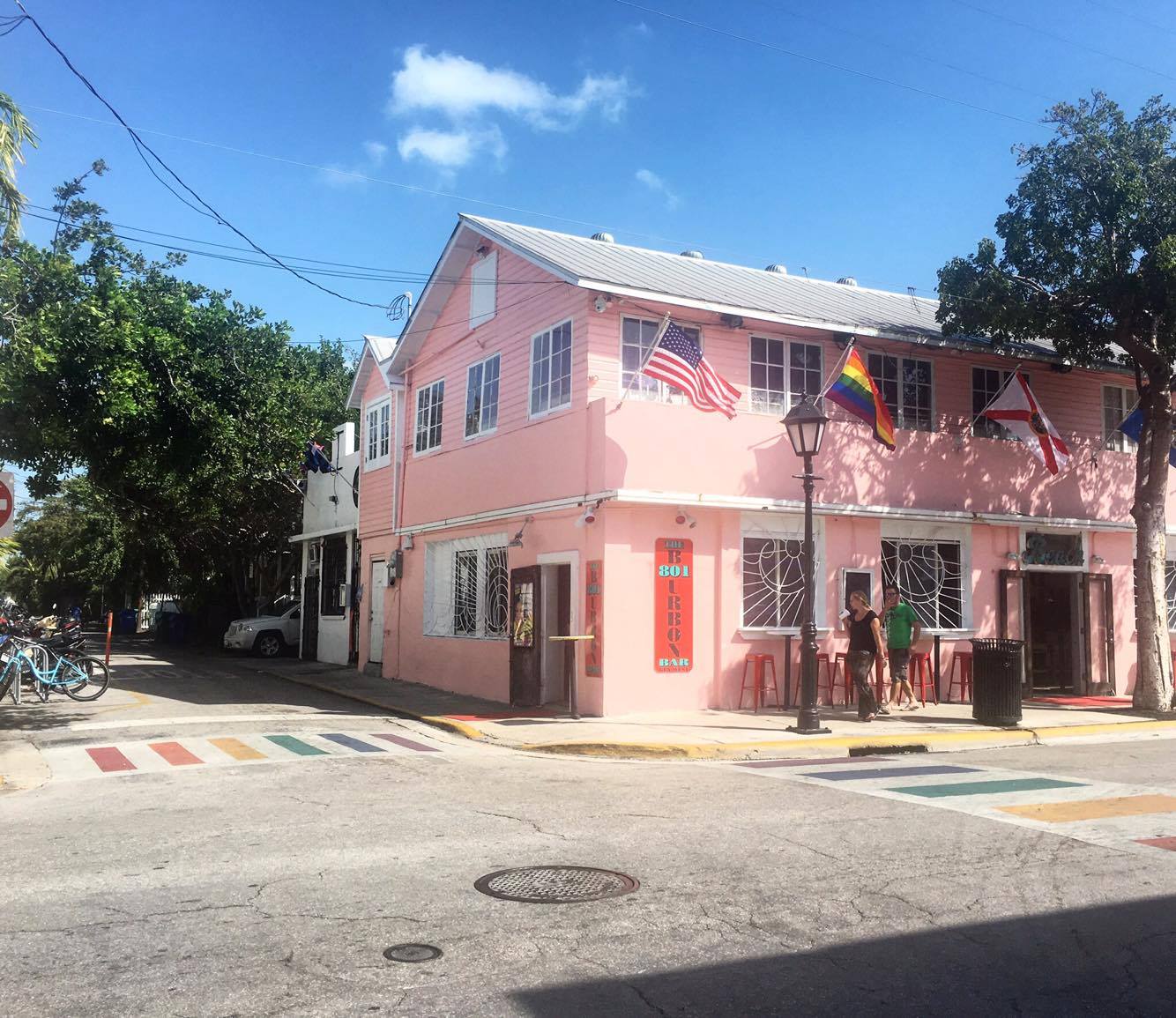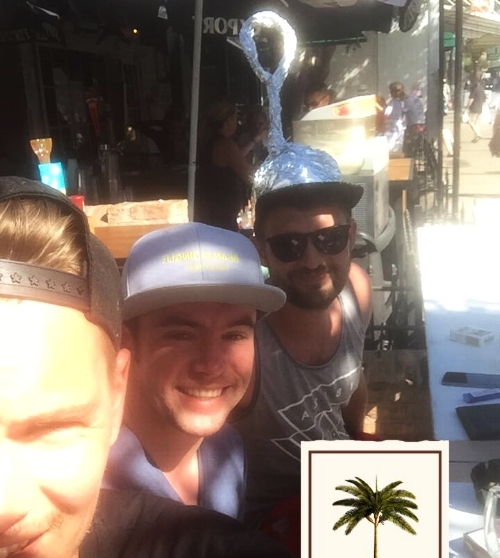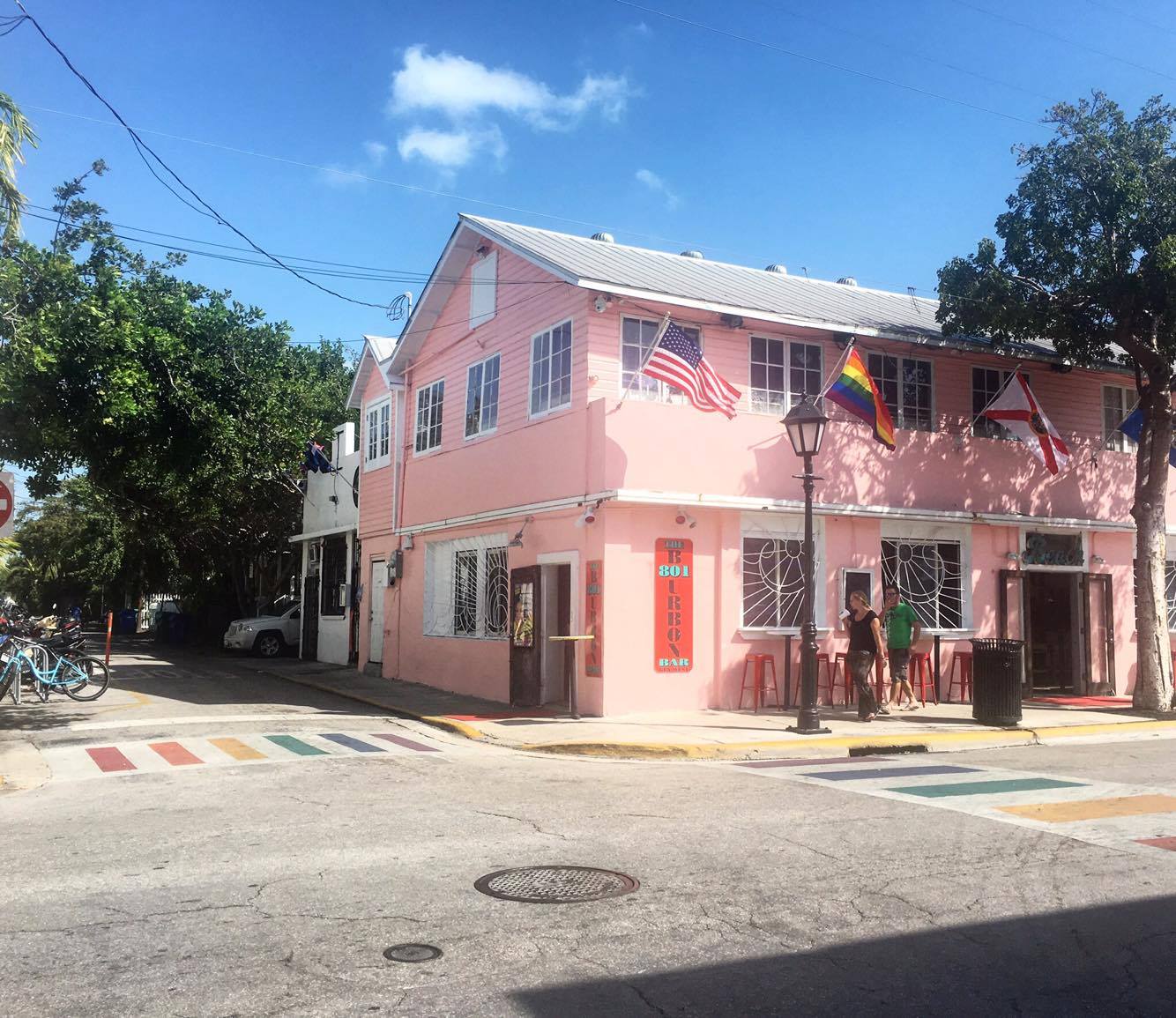 The weather was amazing for the five days we were in Key West, so we were able to lounge by the hotel pools and get to some of the beaches around the Island. One of these days around the pool, we integrated into a group of stone masons, who were sent back to Key West from their job to restore Fort Jefferson due to an incoming storm. We spent the day with them and went to watch the Patriots game on Duval street that night, madness ensued, a great bunch of lads.
Another day was spent at one of the beaches (Fort Zachary Taylor State Beach), where we were able to hire snorkel gear. Unfortunately, due to the storm over night the water visibility was poor. It didn't stop me trying, and nearly drowning in the attempt to snorkel out to a rock.
We left one of our best excursions to last, a combined dolphin & snorkelling boat adventure. We, well more I, were very excited to snorkel out in the reefs that surround Key West and see some "fishes". The tour lasted 4 hours in total, and began with us looking for Dolphins. We eventually found a family of bottlenose dolphins, same species as Fungi. We then headed out to one of the nursery reefs to get snorkelling. After a quick demonstration we were left to our own devices. Bella, first in the water, was a natural. The same can't be said about Justin, Georgia and I. After five minutes of swallowing sea water I submerged to see Georgia asking Justin "Is that a fin" and swimming back to the boat. After swimming back to the boat and a small panic attack, I realised that they had just had enough of snorkelling and wanted to get out. I jumped back in with my Go Pro.
This blog would be enormous if I included everything from Key West, I will just say that I can't recommend it enough.
Well that brings a close to the blogs about our holiday, I hope we didn't make too many of you jealous. I nearly had the others persuaded to make a quick stop at the Wizarding World of Harry Potter before we got our flight home. I will be back there someday.